90 Jahre Radio in Österreich. Spezial: Radiopionierinnen. Mi. 1.10., ab 17h90 years of radio in Austria. Special: Female radio pioneers. Wed. 1.10., 17h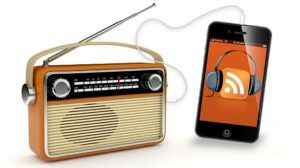 "Hallo, hallo, hier Radio Wien auf Welle 530 …": Mit diesen Worten begann in Österreich vor 90 Jahren das Radiozeitalter. Am 1. Oktober 1924 nahm die Radio-Verkehrs AG (RAVAG) ihren Betrieb auf. Seitdem ist viel passiert: Nicht nur die Marktsituation hat sich verändert, auch die Form der Verbreitung. Bis zum für kommendes Jahr angekündigten Digitalfunk mittels DAB+ war es aber ein weiter Weg"  (Aus: Österreichischer Journalistenclub). Weiterlesen des sehr informativen Artikels.
Heute, am 1.10., wird das Radio in Österreich also 90 Jahre alt. Eine große, interessante, problematische Geschichte. Radio Ö1 hat einen eigenen Schwerpunkt dazu eingerichtet. Hört rein!
Ein Überblick über die Geschichte des österreichischen Radios hier.
Komplett unterrepräsentiert in dieser Aufarbeitung sind Rollen, Aufgaben und Berufstägigkeiten von Frauen; besonders in der Beginnzeit des Radios. Wir vom CR94.4 übernehmen anlässlich von 90 Jahren Radio die Sendung "Heute sind wir die Radioten" vom Juni 2014 von Radio dérive, das sich auf die Spuren der RadiopionierInnen der 1920er Jahre macht. Original erschienen als Reportage mit Originaltönen, Zeitzeugenstimmen und Musik aus den 1920er Jahren anlässlich des 13. Kulturfestivals SOHO in Ottakring zu den Anfängen des Radios in Österreich. Heute am 1. Oktober um 17h auf CR 94.4!
(Radio dérive ist das On-air-Format des Wiener Urbanismus-und Stadtforschungsmagazins "dérive".)
(Bild: "Salzburger Nachrichten")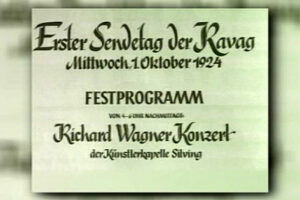 (Radio-Archiv Österreichischer Rundfunk)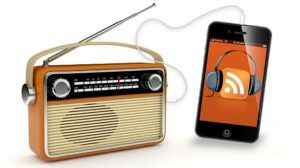 ""Hallo, hallo, hier Radio Wien auf Welle 530 …": These were the first words of the the Austrian Broadcasting Company RAVAG (Radio-Verkehrs AG), established in the 1. october 1924. So today Austrian radio celebrats its 90th birthday.
Find some interesting articles here: Österreichischer Journalistenclub (in German)
The Austrian Cultural broadcasting station Ö1 has set up a whole special programme. Listen to this! (in German)
An overview of the history on Austrian broadcasting can be found here.
Nevertheless the roles, activities and working conditions for women are more or less totally underrepresented in this process of coming to terms with the past. CR94.4 presents the programme "Heute sind wir die Radioten" about female radio pioneers of the 1920s by Radio dérive. Originally from Juni 2014, it features a reportage with original voices, interviews and music from the 1920s and was prsented at the 13th edition of the cultural festival SOHO in Ottakring in Vienna. (Radio dérive is the on air format of the Viennese urbanism journal "dérive".)
(Picture: "Salzburger Nachrichten")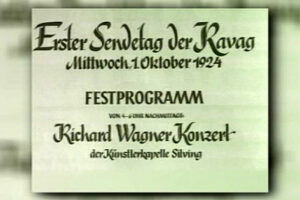 (Radio archive of the Austrian Broadcasting Corporation)